Cake testimonials
Cake testimonials and feedback from our customer. Please feel free to browse our customer testimonials. If you have had a cake from us, then please feel free to tell us what you thought of our service. We would love to hear your feedback.
Leon James Princess Birthday Cake
Nush & Ben second celebration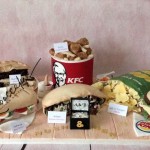 Nush & Ben Celebration
Hi Kim,
I cannot believe how incredible the cake you created for us was. Not only did it look amazing, it tasted great too. To describe my reaction when i saw it in one word – Wow!! Thank you so much, it was the perfect element that made our celebration that much more special and unique. I know this is far in advance, but i already have another booking for you – Saturday 1st December 2018 for a 60th Birthday party.
By the way, i would like to keep the little ring box you created as a keepsake, do you have any tips on how to preserve it?
Thank you,
Nush & Ben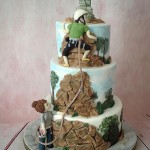 Thanks so much kim! Our rock climbing themed wedding cake was fantastic – just perfect with so much detail!! Well done! You can see our wedding cake on Kims facebook page here
Sarah and Dan
Xx
Hi Kim,
I hope you're well?
We were absolutely blown away with our wedding cake and it tastes amazing! Thank you so much.
Again Kim excelled !!!!! My surprise birthday cake looked fabulous and the taste great . Many thanks Kimxx.
Thank you
Kimboscakes saved the day
Having been let down by our previous baker I contacted Kimbo's cakes on a very short notice to have a cake delivered for my wife's birthday. Kim and her partner literally saved the day. The entire process from start to finish was extremely professional and the final product was flawless! The cake we ordered was a 3 tier celebration cake (chocolate, lemon drizzle and cherry/amaretto), the design was exactly to my specifications, it was super tasty and it was delivered and assembled at the specified venue.
Thank you!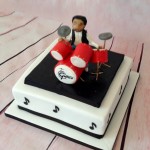 Thank you for the brilliant cake you made for my brother's 30th birthday last weekend. The theme (drum kit topper) was a hit and everyone was so impressed with your mini version of him playing his drums! It was also delicious (I definitely spied more than one person having multiple pieces, myself included). Thank you again.
See drummer cake here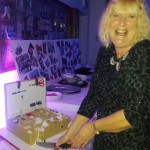 Your sewing box cake went down a storm, everyone admired it and enjoyed eating it too !
Thanks again,
Guy.
Sewing Box Birthday Cake
Just a big thank you kim for the superb cake you made for my wifes 50th. Everybody was so impressed with it and it looked amazing. Such a great job considering I only gave you a weeks notice to do it. The cake not only looked superb the quality of the sponge was excellent also. I will be recommending you to everybody and you will be our first port of call when we need any more cakes in the future. Many thanks
Andy Atkins
Beautiful cake. Tasted absolutely delicious. Highly recommend. Thanks again
Latoya Wilson.
Thank you so much kim for our amazing wedding cake. It was perfect you did a great job! Lots of love Mr and Mrs Rankin. Xx
Kimboscakes made our wedding cake to our exact specifications, despite those specifications being relayed second hand through my mum who had no idea what it really was that we wanted
Very talented and fairly priced, I would recommend to anyone looking to get a cake made! P.S. It tasted great too!
Kayleigh Jaclyn Brackett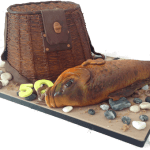 Fantastic service from Kim. Absolute Professional. Thank you so much for the stunning and delicious cake. We had lots of comments about it.
Cat Smith x.
From our first enquiry, the service, expertise and professionalism has been exemplary.
Dear Kim
Just wanted to say that our wedding cake was the most amazing creation ever. It was certainly the talking point of the day. No one could beleive that they could actually eat it as well, and it tasted superb. From our first enquiry, the service, expertise and professionalism has been exemplary.
Thank you so much, Diana and Terry.

Hi Kim
I just wanted to pass on my heartfelt thanks for the wonderful Jack Skellington cake you made for my son's 18th birthday. He was completely blown away when he saw it – as was I if you recall when you delivered it. He could not believe all the detail and was particularly taken with the character and the stitching detail around the cake. You really did do his favourite character justice and it was simply magical to see the look on his face when we unveiled it.
Cannot thank you enough for the time and effort you put in to his cake. Absolutely stunning and tasted wonderful!! I have already shared the pictures on facebook of the cake (which I am happy to tag you in, or email over) and a couple of people have requested your details.
Will definitely be contacting you for my sisters 40th next June.
Best Wishes
Kerry Millar
Dear Kim
Absolutely AMAZING cake,every tier was delicious and also lovely lovely people,anybody would be lucky to work with Kimbos Cakes and they should be everybody's first choice! Thanks Kim xx
Asha and James
P.S. See our cake here

Hi Kim
Just a quick THANK YOU for the fabulous cake!Lynne was absolutely thrilled to bits with it.We had the celebration at a restaurant and you should have seen how many people came to look at it(and ask where it was from!)I told them to look on the net for kimboscakes, so perhaps you will be delivering to Wigan again.Anyway thanks once again and if ever we need another celebration cake we know where to come!
Regards. Pat xx
Hello Kim
Just thought I would email you to tell you how pleased I was with the cake. Sean thought it was brilliant and funny. It certainly was a good advert for you as many people complemented on how good the cake was. Thank you
Margaret
Hi Kim,
Sorry it's taken me so long to contact you but thank you so much for the cake you made for Hayley's wedding, she was so pleased with it. As well as being beautiful it tasted absolutely fantastic too, still can't decide whether we liked the chocolate or the Amaretto layer best! Thanks also for decorating the cheese wedding cake, a lot of people didn't realise it was just cheese!
All best wishes,
Lorna
Hi Kim
Just wanted to say thanks for our amazing cake. Everyone loved it. Thought I would send you the email from the guy that we hired the camper van from as he writes a blog and there is a photo of your cake on it.
Best wishes
Becky
Hi Kim,
Just wanted to drop you a quick line to say 'thank you' so so much for Jack's 21st cake – it was absolutely superb! Really, really pleased with it! We managed to keep it out of Jack's sight until it was 'presented' to him at Morley Hayes yesterday, and he was thrilled with it. It raised a laugh as we all know Jack too well for his strict work-out & body-building ethic and what's more, it tasted great too! Not too sweet and sickly like some cakes can be. Everyone said how tasty it was.  So, thank you ever so much Kim, you did Jack proud!…. and I know where to come when I want my next cake made!
Take care,
Sue
Hi Kim and Patrick,
I will get round to formal thank you cards soon (still a bit post-wedding crazy at home!) but just wanted to let you know quickly how delighted we were with the cake you created – it was much admired and enjoyed.
Judy x
Wow!!!!! Just wow!!! The cake was absolutely perfect thank you so much!! I could not have asked for anything more awesome!! We had so many fantastic comments about how brilliant it looked and tasted!!
Once our professional photos are through I will forward some pictures on.
Thank you so much!
Leanne and Craig
Hi Kim,
Just wanted to say a big thank you, the cake looked absolutely fanastic and tasted just as good. Loads of people commented on it and I have recommend you to them.
Thanks again
Karen
Dear Kim
Thought id message you about the record player cake for mike inge brenda johnson.It looked great and everone said your job on it was fantastic im eating a lot myself and tastes great.You are truly a profesional and would recomend you to anyone your service attitude and even delivery and set up was first class mike/brenda
Hi Kim,
I just wanted to say a BIG thank you for the wedding cake you made for our wedding in December. Everyone commented on how stunning it looked and how good it tasted.
Thank you again! Lucy xxx
Hi Kim
I just wanted to send a quick email to thank you for our beautiful snowflake wedding cake on 1/12/12.
It looked perfect and we were so impressed with how efficiently you delivered and set up the cake at the venue (no stress for us!)
Everyone also commented on how delicious the cake was!
Thank you so much
James & Emily Starr
Hi Kim
As promised – please find attached a picture from our Wedding party of us with the cake. We have others (of just the cake) so do let me know if you would like copies of those. We had a wonderful evening and it was made even more special by the fantastic cake you made for us. We had plenty of compliments on the unique design and fantastic taste of all three layers, so thank you very much for everything.
All the best for the new year.
Jerome and Sukhi
Dear Kim,
Just a note to thank you so much for the wonderful cakes, the wedding cake was just perfected and tasted super and the shoes well they were so fab and sparkly and the lemon sponge fantastic such a lovely treat when normal cake is not allowed. I hope your husband got home ok
Please thank him. Away thanks for all your hard work it made my day.
Best wishes
Belinda Hall. XXX
Hi Kim
Thank you so much for the cake you made and delivered us! It was amazing and we can't thank you enough. I'm so sorry I never got to see you when you delivered it but everyone thought it was amazing and tasted brilliant. Thank you again for making our day so special
Richard and Melanie Bailey
Hi Kim,
Just to say many thanks for the cake. My mum loved it and we will certainly recommend you to others.
Cheers
Nigel
Hi Kim & Patrick
Hope you are both ok?? Just to say thanx so much for making our wedding cake it was absolutely beautiful both in looks and taste. Everyone commented on how nice it looked and tasted!!!! Well done you !!! Also thanks for sorting out my postbox and petals for my tables everything looked fab thanks to you. Just to let you know I have your coloured sash which went around the cake stand, do you want me to pop it back to you??? Also thanks for bringing the cake boxes last night, we did need them to bring the leftovers back today!!!!
Thanks again
Amanda & Rob Greenfield xxxx
I just wanted to say a big big thank you for making my partners golf cake with 2 women as golfers. it was simply amazing my partner Sharon was truly shocked and delighted. thank you so much for making her day so special. Lynn White ordered the cake for me lives at Bradmoore and you delivered it to her the do was brilliant. many thanks for all your hard work
kind regards
julia
Hi Kim,
Just wanted to drop you a line to say a BIG thanks for the amazing cake. Eddie loved it+none of our guests could believe it was a real cake. The coconut+white chocolate butter cream was absolutely delish!! You truly are a star+I know my 1st port of call for cakes in the future.
Thanks again
Margarita xxx
Hi Kim,
Just a note to say a big thank you for the fantastic cake that you made for us. I wish you could have seen Sharon's face when she saw it. She just couldn't take her eyes off it and we had to wait nearly four hours before she consented to cut it and give everyone a piece and then she only cut the front bit so she could take the decorated part home with her. Everyone commented on it and said how lovely it tasted too.
Many thanks again
Lynne
Hi Kim,
The Christian Louboutin Shoe Cake for Lisa's birthday was fantastic, she really loved it. All of the party guests thought it was spectacular. The extra small cake , Tiffany box, was also lovely in particular as Lisa has Tiffany engagement and wedding ring. The cake was very nicely done and the shoes great. The cake itself was very tasty and moist, with plenty of flavour and you could certainly taste the fresh strawberries.
Thank you again for helping make Lisa's 40th birthday a wonderful day.
Ian.
Hello Kim
Thank you. Everyone enjoyed the cake and thought it looked great as well as tasting great. We are still waiting for photos to be processed but will forward you a few photos once we have them.
Hope you are both well.
Sushmita
Hi kim, and patrick,
I would just like to say a massive thankyou for siennas cake yesterday, it looked absolutely amazing and tasted gorgeous. A perfect cake. Thankyou patrick for taking the time to deliver it to us. You both made the day perfect. Thanks again
Sinead, kaydon + of course sienna.
X
thanks Kim cakes wicked looks amazing and tastes lovely too. Thanks Patrick for being discrete about payment lol. Very impressesed with everything.
Thank you

Martin
Hi Kim,
we just wanted to say a massive thank you for the "Racing Pigeon" 60th Birthday cake you made for us earlier this month. Not only was it the perfect design and delicious, Brian absolutely loved it. His face was a picture! Thanks again for a job well done!
Marc R and Sam C
Hi Kim
I would just like to thank you for the fabulous cake you made for my daughter's birthday on 16th June. I absolutely loved it and it received many compliments at her 21st birthday party! Your service was outstanding and I will recommend your website to family and friends.
Many thanks
Angela
Thank you so much the birthday cake you made was utterly brilliant we could not have been happier with the service and wonderful cake it was a delicious cake and I would recomend you to any great cake lover my daughter was thrilled and very surprised nothing was too much trouble for this lovely coupe who we had the pleasure of meeting well done kimbos hope to see you next year thanks again.
Mr Mrs Phillips Bristol x
Dear Kim
Just wanted to say a big thank you to you for my daughter's birthday cake. You did a grand job and it looked wonderful. I really appreciate your hard work and effort and the cake tasted good too…finally got a tiny piece today!
Many thanks
Priya
Hi Kim
Just want to say a big thank you my wedding cake and the birthday cake were truly amazing,everyone loved them and said how beautiful they looked.
Many thanks
Janet
Kim
Just would like to let you know that the cake was great. A fantastic design and great taste. Well done.
David
Hi Kim
We just wanted to say a big thank you for making our gorgeous wedding cake, you got it spot on, the cake looked amazing, better than the picture. We have a small bit of each flavour left and will enjoy scoffing these before we go off on our honeymoon!! Once we get some pics through I will send a couple over, the cake looked so pretty and worked with my theme so well.
Thanks again, love Natalie and Matt
Amazing cake, thank you!
I will be recommending you to everyone and you will defiantly see me in the near future.
Again, thank you.
Jade
Hello its Julie.
Just want to say a huge thank you for putting me in contact with Dan regarding the helicopter.Because of you to ive now been able to give Steve the perfect day.  I was bowled over by your helpfulness.  With out a doubt I would recommend you to friends and family. I will be sending the ribbon to very soon.
Kind Regards
Julie
(The Duchess)
Hi Kim,
Just wanted to let you know that the party was a great success and everyone thought the cake was fantastic. It not only looked great, it tasted great too. One of Jennys work colleagues has seen a photo of the cake and asked who bought her a sewing machine for her Birthday. That is testament to your workmanship.
Thank you and best wishes
Geoff
Hi,
Thank you for the lovely Cake. It looked absolutely amazing and tasted even better. My favourite had to be Carrot Cake. One of the best carrot cakes I've ever tried. Thank you again for a great service. We were all really really pleased with the final product.
Kind Regards,
Tayyaba Zaman
Hi Kim
just wanted to say the cake looked brilliant and Sam was so very pleased with it. If you give me an e-mail address I will send some photos.
Denise xx
To everyone reading this
You will not be disappointed with these cakes. Kim is very professional, came and set it up, attention to detail is amazing…. The look, taste everything will not disappoint you really was a fantastic wedding cake had many comments about it on the day and after when others saw our wedding pictures A BIG THANK YOU KIM

Lisa Marie 26/12/2011
Hi Kim,
Just a quick email to say thank you so much for our wedding cake on the 19th November! we absolutely loved it, it looked fantastic and tasted amazing!!! It was better than i ever thought and exactly what i wanted so thank you for all your hard work!! Hopefully see you in the future for more cakes!
Thanks
Kim Smith!
Hi Kim
hello there, just to say a big big big thankyou for the wonderful cake you made for our wedding (20/8/11) everybody commented on how wonderful it looked and how delicious it was too x i have attached a picture for you x thankyou again x
sarah and mark
xxxx
Hi Kim,
Thank you so much for the beautiful wedding cake. Everyone commented on how lovely it was. We have attached a photo of us with the cake. Many thanks again.
Gavin and Clare xx